Art Series - Bleeding
Published - Wed, Aug 25, 2021
Our website is growing with new art content. I am proud to announce the addition of a new art series.
New Website Contemporary
Published - Fri, Aug 20, 2021
I am very happy to announce the release of my brand new Sedas Contemporary website.
New works Seeds of Love
Published - Thu, Jul 1, 2021
The art series 'Seeds of Love' welcomes 4 new art works.
Launching my first Crypto Art Collection on OpenSea
Published - Mon, Mar 1, 2021
I am excited to announce I am launching my first Crypto Art (NFT) collection on the OpenSea platform. The art series 'March 2 Infinity - Visions' - regarding humanities quest into transhumanism - is started with 10 minted works.
Best wishes for 2021
Published - Fri, Jan 1, 2021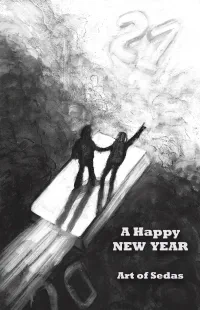 My best wishes for the new year. Let it be a creative year full of new art and more importantly a good health for you & your relatives.
Our Redbubble printed articles shop is updated
Published - Mon, Aug 24, 2020
We have updated our Sedas Redbubble shop with all our latest artworks including our recent 'Digital Waves' art series.
You can now print these art works on a whole range of articles ranging from clothing, household items to electronics gadgets.