NEW M2I Web Site
Sedas M2I
I am happy to announce the release of the new website for my M2I art series.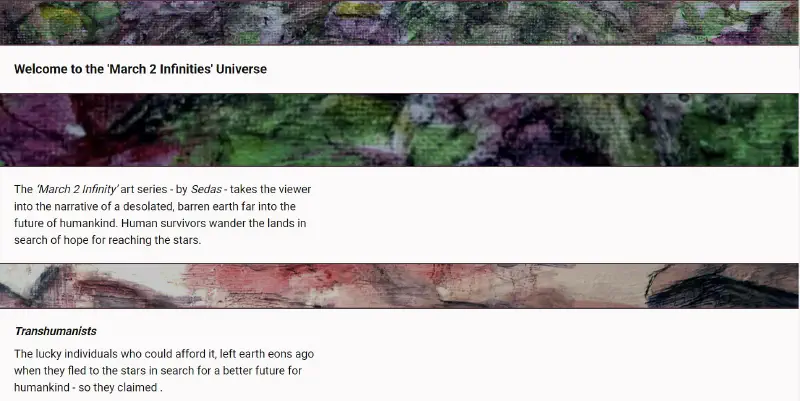 The M2I site is now fully dedicated to the 'March 2 Infinity' universe with more details on the main story lines, the expanding universum and of course all the related art.
Expect more content to come soon.
Kind Regards,
Steven