New Website
I am very happy to announce the release of my brand new Sedas 'Main' website.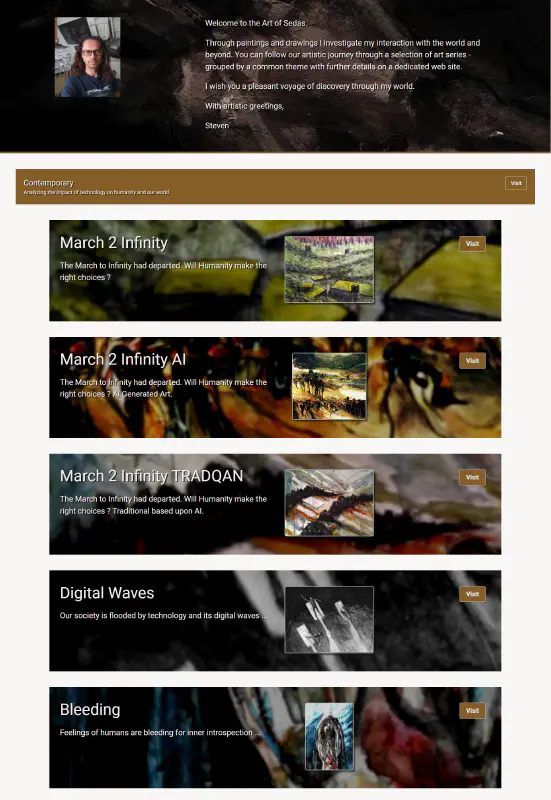 The site is the 'main' entry into my different artistic projects. It shows an overview of my different art series and directs visitors to the specific web sites.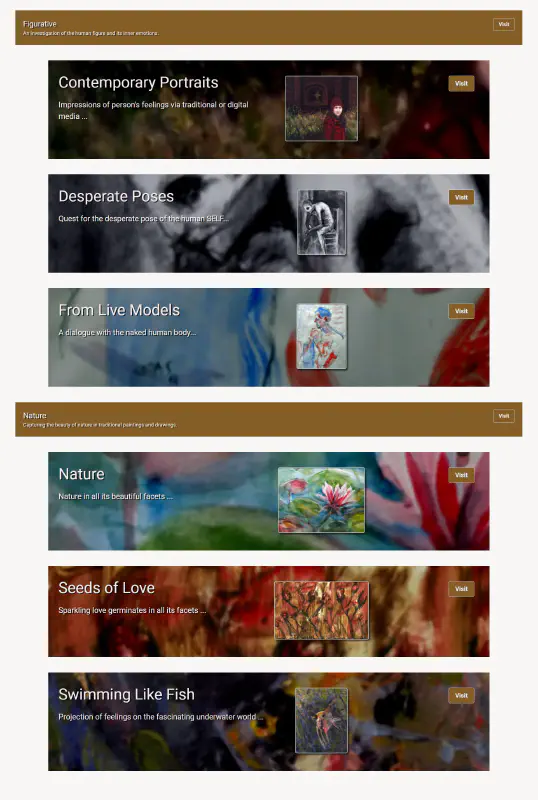 Technically the site is completely rewritten to use the concept of Jamstack. This results in a server-less, super fast rendered site with content pages that adheres to the Google Core Web Vitals standard for website page ranking.