Art Series - March 2 Infinity NFT & GAN
Sedas Contemporary
The March 2 Infinity art series has been extended with 'GAN' based digital artworks and made available as NFT on HEN.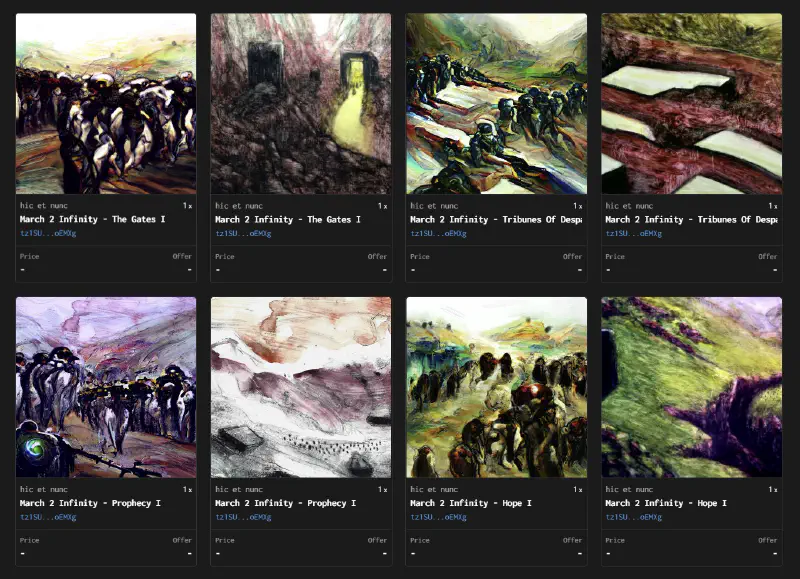 This art series examines the impact of technology on humankind and the quest for Transhumanism.
I envision that in a not so far future the earth has undergone dramatic environmental changes. Within those strange landscapes, leftover human groups wander around in search of huge black obelisks which are told by their prophets to hold the long forgotten and forbidden knowledge of Transhumanism. With this knowledge humans can become gods and reach for the stars and leave the destroyed Earth. Just like their lucky ancestors once did.
The traditional landscape artworks are executed in oils and charcoal and use a fluid, expressive style.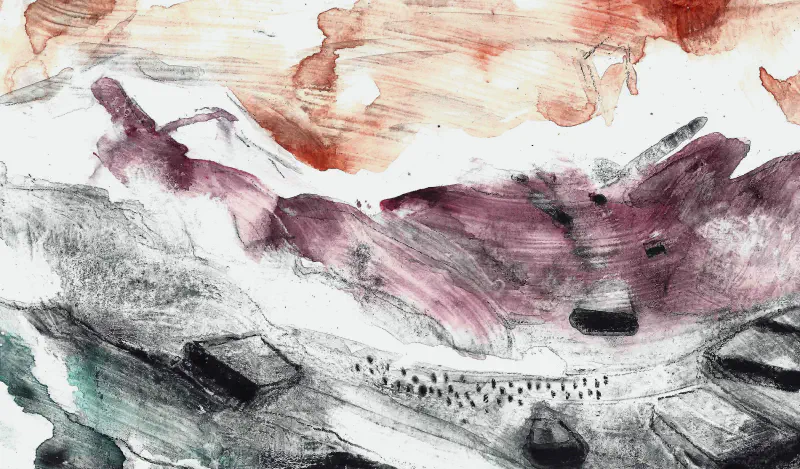 The subject matter & impact of technology is ideal as a concept to experiment with 'Generative Adversarial Network' (GAN for short) machine learning. Basically a deep learning network of computers uses my artworks to train itself to generate new art combining my art and public available internet images.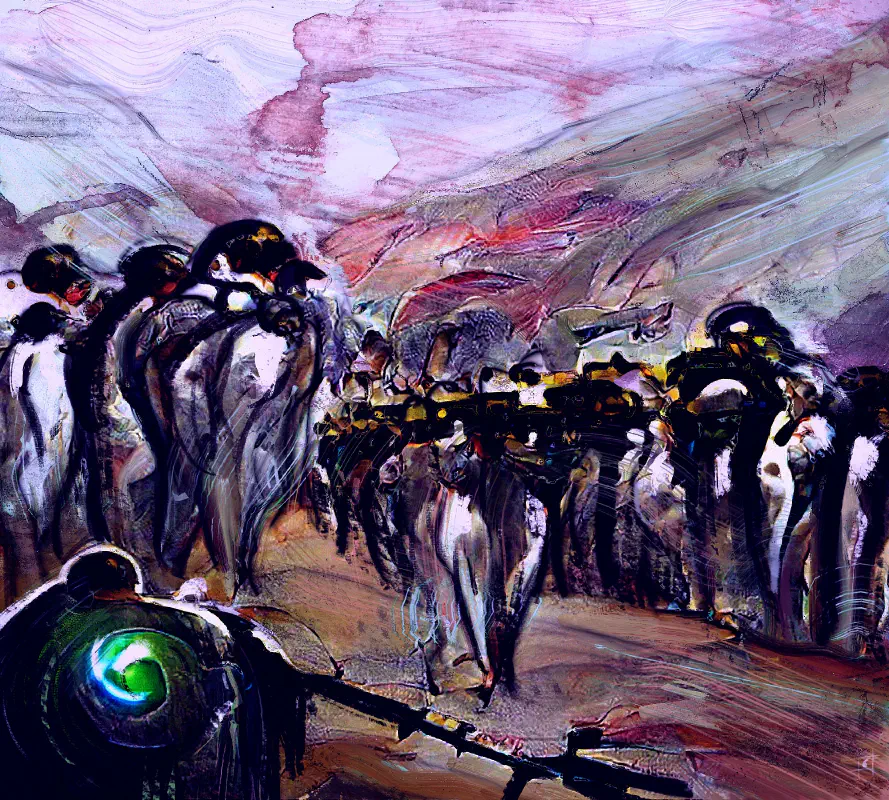 The results are further digitally reworked and fitted into the theme of the art series.
The art works are now available as single edition NFT's on the clean Tezos blockchain platform. You can collect them via my M2I Art account.
I hope you enjoy the new creative possibilities and will join me with the march 2 Infinity.